SIGN UP

Be the first to know what's happening at the Loren
Lettuce Turnip the Beet at the Falls Church Farmers Market
July 25, 2018
Voted the Best Farmers Market in Northern Virginia Magazine's 2018 Best of NOVA list, and located just minutes from Loren, the Falls Church Farmers Market offers a great selection of local produce, artisan crafts, and prepared foods. With over 50 vendors, you're guaranteed to find something that fits your lifestyle! And, when you're there, be sure to keep an eye out out for our Loren team. Stop by to say hello and grab a Lobag to help carry all your farmers market goodies.
Produce vendor tents are filled with everything from tomatoes, cucumbers, and carrots to peaches, blueberries, and apples. Not sure what will tingle your taste buds? Don't worry, because most of the vendors offer samples of their produce and are available for any questions you may have.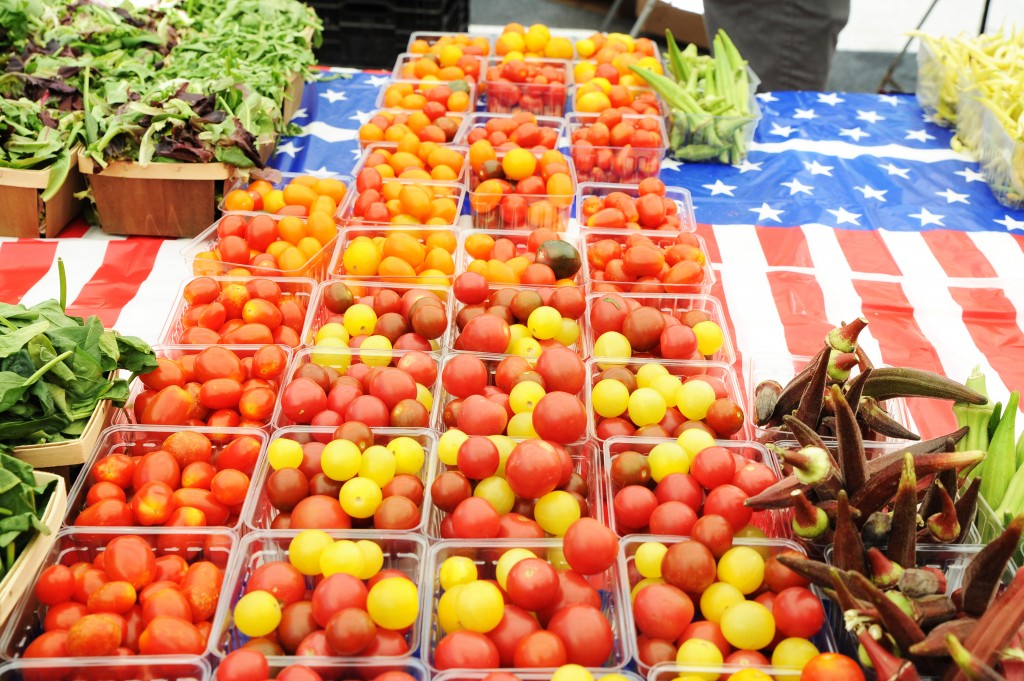 Offering a variety of freshly baked goods, including croissants and muffins from one of the local bakeries, or a delicious crêpe from Kate's Crepes, you'll never leave with an empty belly. Don't forget to top it off with a specialty coffee from Beanetics, a fresh-pressed juice from Greenheart, or a smoothie from Clear Spring Creamery.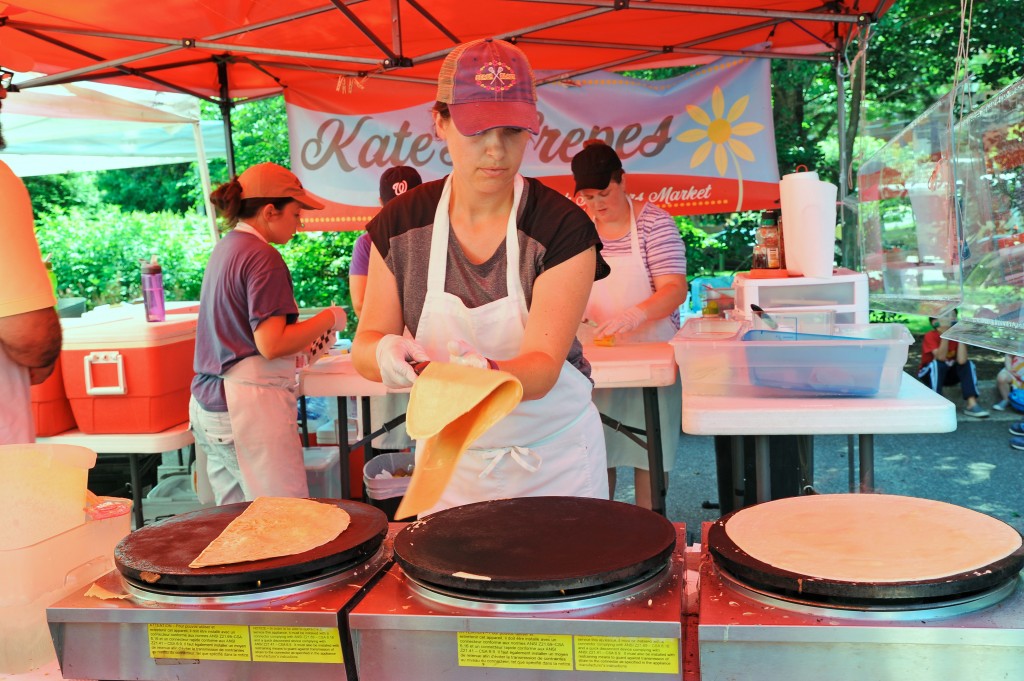 The farmers market also offers grass-fed, free-range meats from Valentine's Bakery & Meats or Smith Meadows, and pickles and kimchi from Number 1 Sons.
Beat the summer heat with artisan ice pops from Pops n' Chill, nuts from Gina's All-Natural Jam & Jellies, or even spruce up your apartment with a beautiful flower arrangement from Greenstone Fields.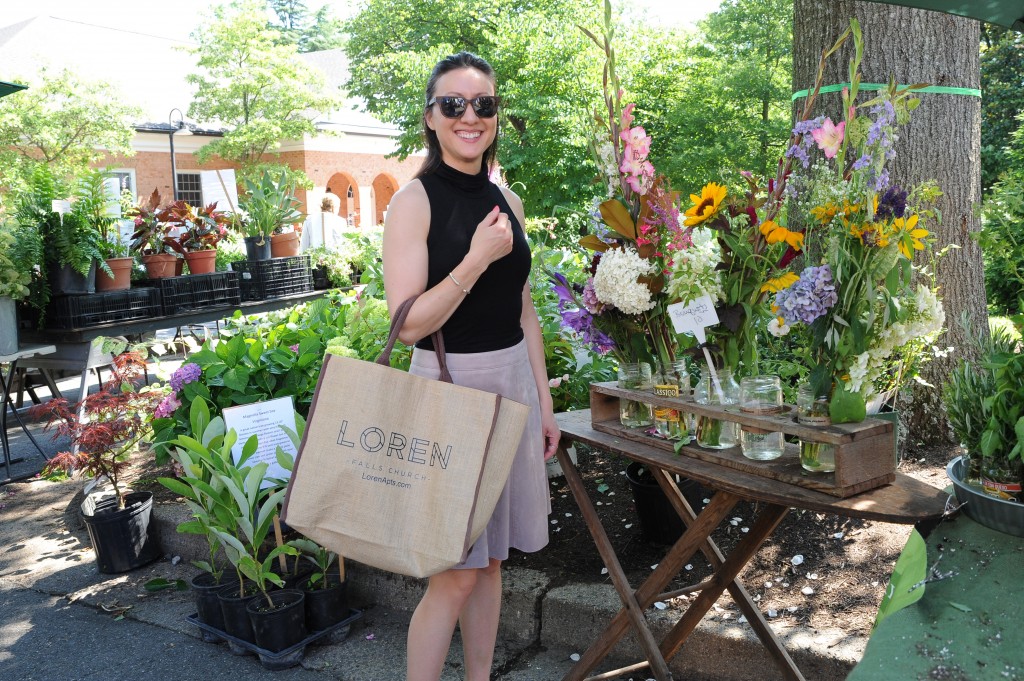 (Property manager, Nina Kent, walks around the farmers market handing out Loren bags for easy shopping)
While the farmers market does love your four-legged friends, they are not allowed at the farmers market due to safety and sanitary concerns. However, make sure to stop at Chase Your Tail Bakery for a variety of healthy, homemade dog treats!
Not only do you have fresh produce at your fingertips, but you get the satisfaction of purchasing items straight from the farmers and producers themselves. With everything fresh in your own backyard, what more could you ask for?
The Falls Church Farmers Market is open every Saturday from 8 a.m.-12 p.m. (April-December), but reduces hours from 9 a.m.-12 p.m. during January through March. Click here for a full list of vendors.