SIGN UP

Be the first to know what's happening at the Loren
Five Nearby Vineyards to Visit This Summer
June 15, 2018
If you live in Falls Church, you're probably pretty familiar with the beer scene. Falls Church has tons of well-known local breweries and dive bars. But NoVa isn't just for beer lovers — we have something for wine lovers too. Our area is brimming with many beautiful vineyards that are perfect for visiting on a nice summer day. Discover our very own little "Napa Valley" just a few minutes from home; here are our top five must-see local vineyards and wineries to get you started!
Delaplane Cellars

Image via Delaplane Cellars
Delaplane Cellars is located in Delaplane, which is just a 45-minute drive from Falls Church. This beautiful vineyard is open every Thursday through Monday in the summer, and they offer weekly wine tastings. Be sure to check the events calendar on their website before your trip, as they have live music on most weekends! Delaplane Cellars makes a wide range of red, rosé, and white wines, but they specialize in blends. Our recommendation? The 2014 Williams Gap, a red blend made with Cab Franc, Merlot, Cab Sauv, and Petit Verdot. This incredible wine is fruit forward with an oaky finish. It's perfect for pairing with steak!
Chrysalis Vineyards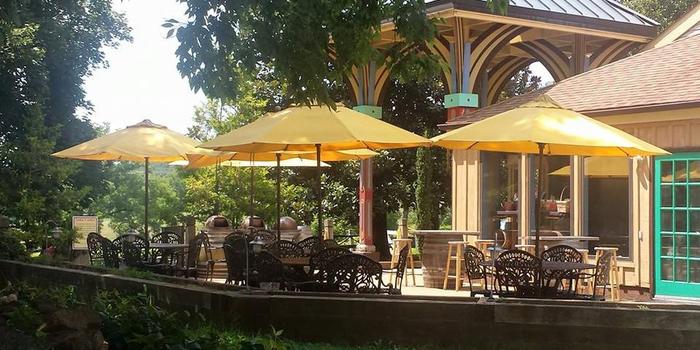 Image via WeddingSpot.com
Chrysalis Vineyards is located in Middleburg, not far from Delaplane Cellars. This incredible vineyard is open for you to visit all summer from 10 a.m. to 6 p.m. Monday through Thursday and from 10 a.m. to 7 p.m. Friday through Sunday. They are well known for their expertise in hosting weddings, birthday parties, and other private events. Chrysalis boasts an impressive inventory of red and white wines, and we were most impressed with their private reserve selections — especially the white blend! Make sure to take a trip out to Chrysalis Vineyards for a tasting and let us know what your favorites are!
Glen Manor Vineyards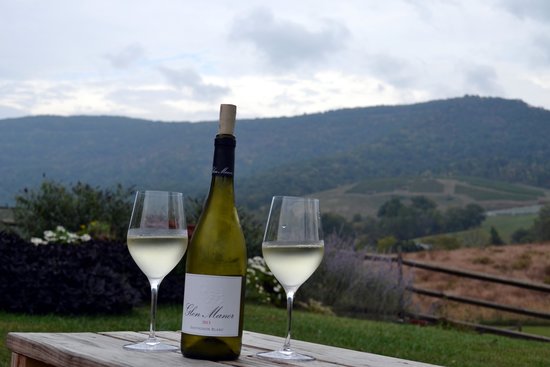 Image via TripAdvisor
Glen Manor Vineyards is located in Front Royal, about an hour and 10 minutes away from Falls Church. It may be the longest drive on our list, but we promise it's worth the trip! Located on the edge of the Blue Ridge Mountains, Glen Manor Vineyards offers absolutely stunning vistas. Nothing pairs better with a nice glass of wine than a beautiful view, and Glen Manor offers that in abundance. This vineyard is open Friday through Monday year-round, and visitors are encouraged to stop by for wine tastings and picnics. Glen Manor creates a beautiful selection of whites, reds, and rosés, with our favorite being the Sauvignon Blanc. This wine is fresh and crisp, with notes of citrus fruit and honey — perfect for enjoying on a warm summer day!
Linden Vineyards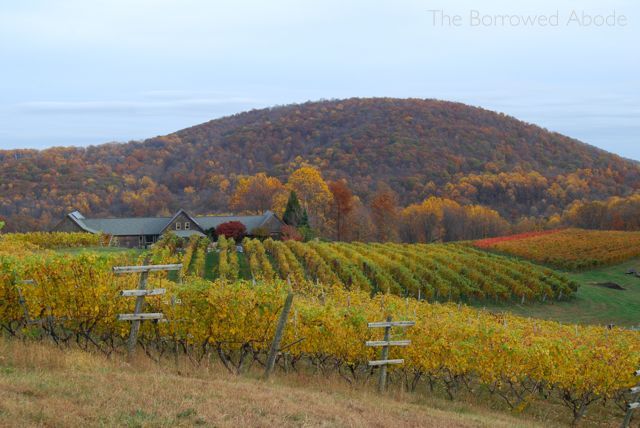 Image via Yelp
Linden Vineyards is located in Linden, just south of the Appalachian Trail. This vineyard is open Friday through Sunday, and visitors are welcome to participate in a tasting. Linden offers two tasting menus: the standard tasting (which costs $10 and samples five wines) and the reserve cellar tasting (which costs $28 and samples six of their private selection wines). What makes Linden Vineyards really stand out is the uniqueness of their wine, as they manage to blend Old-World varietals with a New-World fruity flavor in a way that is absolutely beautiful. You can't go wrong with any choice from this winery, but we suggest their most popular wine: the Linden Rosé. This wine mixes all of the crisp, citrus flavors of a white wine with the tannins and complexity of a red. Stop by and check it out for yourself!
Boxwood Estate Winery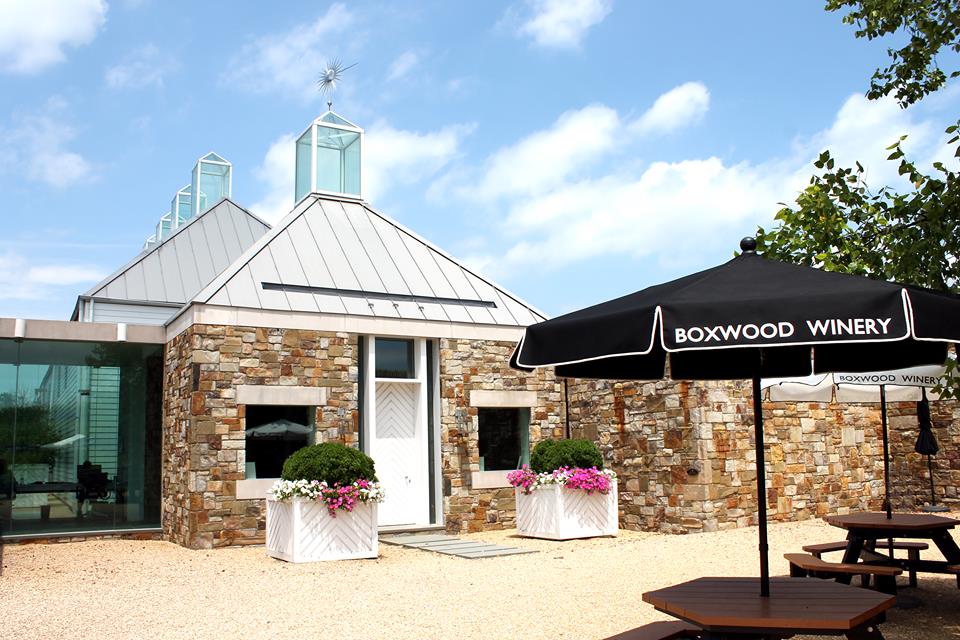 Image via Boxwood Estate Winery
Located right next to Chrysalis Vineyards in Middleburg, Boxwood Estate Winery is open every Friday through Sunday from 11 a.m. to 6 p.m. They offer wine tastings for $10 with no reservation needed for groups of fewer than 10 people. They are renowned for their private group tastings and private events, but the venue is the perfect place to visit on a sunny summer afternoon! Boxwood Estate Winery creates wines in the French Bordeaux tradition, and they carry seven varieties of grapes that are certified by the French government. The winery only produces five wines: a white, a rosé, and three reds. Our favorite? The Boxwood Reserve. This powerful red wine is a blend of Cab Franc, Merlot, Cab Sauv, and Petit Verdot. Tasting notes include plum, cherries, chocolate, and oak with a beautiful finish. Try it out, and let us know what you think!
Summer is the perfect time to visit one, two, or all of these local vineyards. Have any other local vineyard recommendations? Please share with us; we would love to expand our list!